Mission Statement
It is the mission of the Communion of Christ-Consciousness (CCC) to facilitate an open dialog between spiritual leaders from DIFFERENT streams with the purpose of becoming more aware of the Christ that is present in ALL streams.
"I am so excited about the season we are in. Spirit is living and moving and having its being in, through and as us. Each time we have assembled there has been both a constant flow of revelation and a powerful sense of confirmation. As the light of God that is in each of us joins collectively with other light bearers it produces a powerful atmosphere for true enlightenment to manifest. I anticipate this year's CCC to take us to an even higher place of worship and consciousness. In this moment, the movement toward deeper revelation and expanded consciousness is growing every day. New bridges are being built and fascinating friendships are being formed on the foundational idea that there is one God and one human family."

~D.E. Paulk, CCC 2012 Invitation
>> Read More
COMMUNION of Christ-Consciousness

A common union
of like-minded
truth seekers.
Communion of CHRIST-Consciousness

Jesus, Krishna, Buddha...
the vibrational Spirit of the Divine
guiding us toward oneness.
Communion of Christ-CONSCIOUSNESS

An enlightened mindful awareness
of the Christ Spirit - living, moving
and having its being in us and as us.
Our History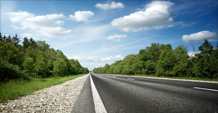 WHY DO WE COME TOGETHER?

Clergymen and laity alike have been gathering once a year, for the past three years, to be a part of this Communion of Christ Consciousness that was conceived to help facilitate an ongoing important conversation around the subjects of Inclusion, Universal Salvation and Spiritual Oneness. Many of us, from an array of different ministries and diverse backgrounds, have desired to have a place to exchange ideas in an open and safe forum without the fear of losing our churches, network connections or organizational coverings – the COMMUNION of CHRIST CONSCIOUSNESS (CCC) is designed to connect leaders who want to expand their influence, their networks and their minds. The purpose of this Communion is to allow progressive spiritual leaders, from various streams, to come together to discuss their innermost thoughts and ideas without fear of penalty.
Our Organizers